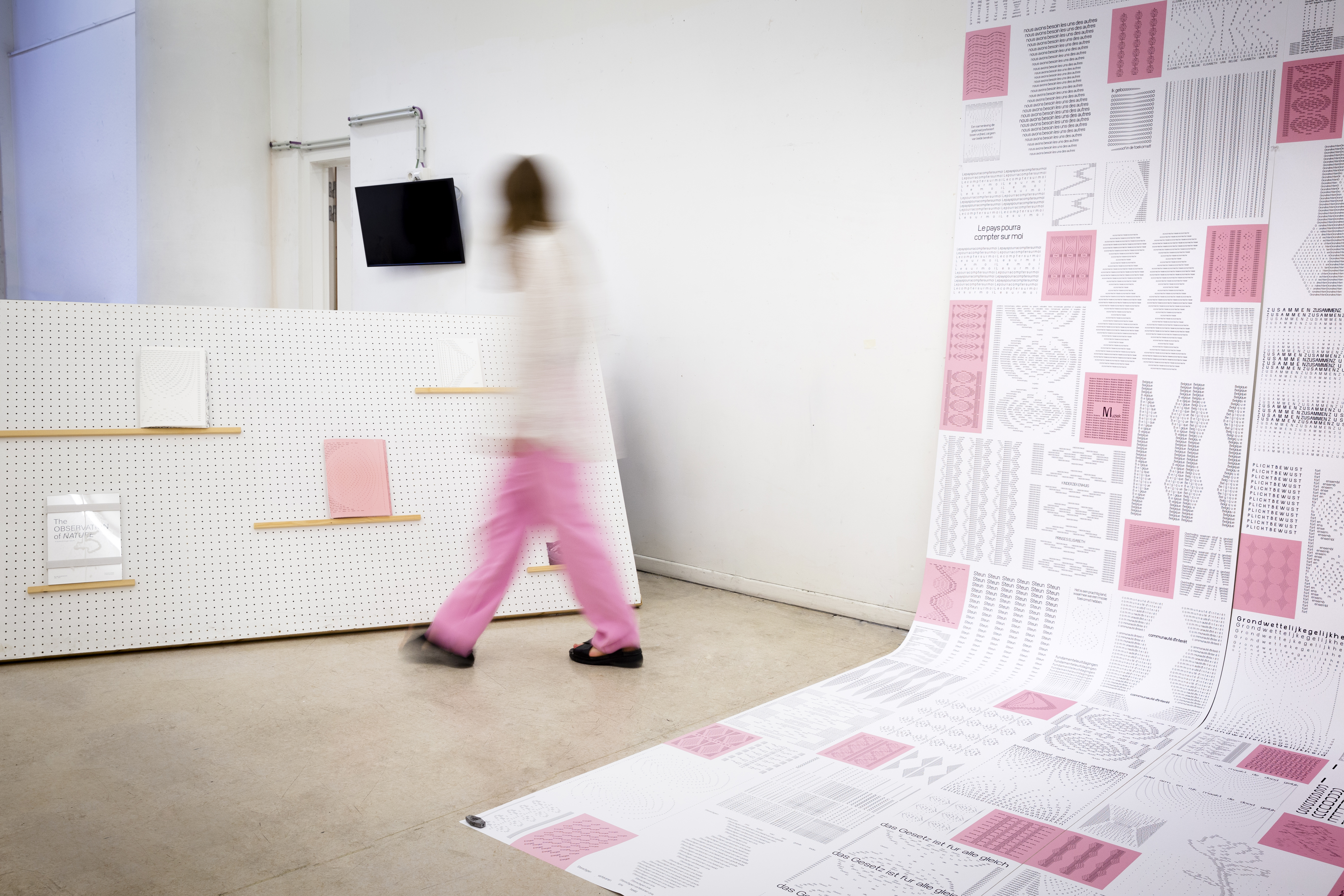 From Elisabeth to Queen
A variable font created in honor of Belgium's first female head of state, displayed in compositions based on Belgian lace.
Princess Elisabeth
will become Belgium's first female head of state. Since 1991, a woman can now also become head of state because of a new law.
The font has two variants, each referring to parts of her life. The first variant, shown on a pink background, refers to
Elisabeth's
personality as a young woman who likes to behave like other young woman.
On the other hand, you have the font that refers to
Elisabeth
as the future head of state. This font is more timeless and formal so it could last throughout her career and communicate clearly to the outside world. This font is displayed in black and white and carries messages of solidarity. According to
Elisabeth
, this is a theme that we need to pay more attention to and therefore create a better future.
Alongside the typeface, there is a throne of solidarity that cannot be sat on alone. The throne can only be used when you are with another person. It is a search for mutual trust and balance in order to make use of it.
Publictions:
Flanders DC selection of the 25 best graduation projects of 2022:
https://www.flandersdc.be/nl/magazine/afstudeerprojecten-design-2022
Exhibited at Design museum Gent:
https://www.designmuseumgent.be/nieuws/2022/salad-days-2
Exhibited at We are the Next Generation:
https://designregio-kortrijk.be/en/drk-for-you/we-are-the-next-generation-exhibtion
Selected finalist for the category poster design by:
https://newoneawards.com/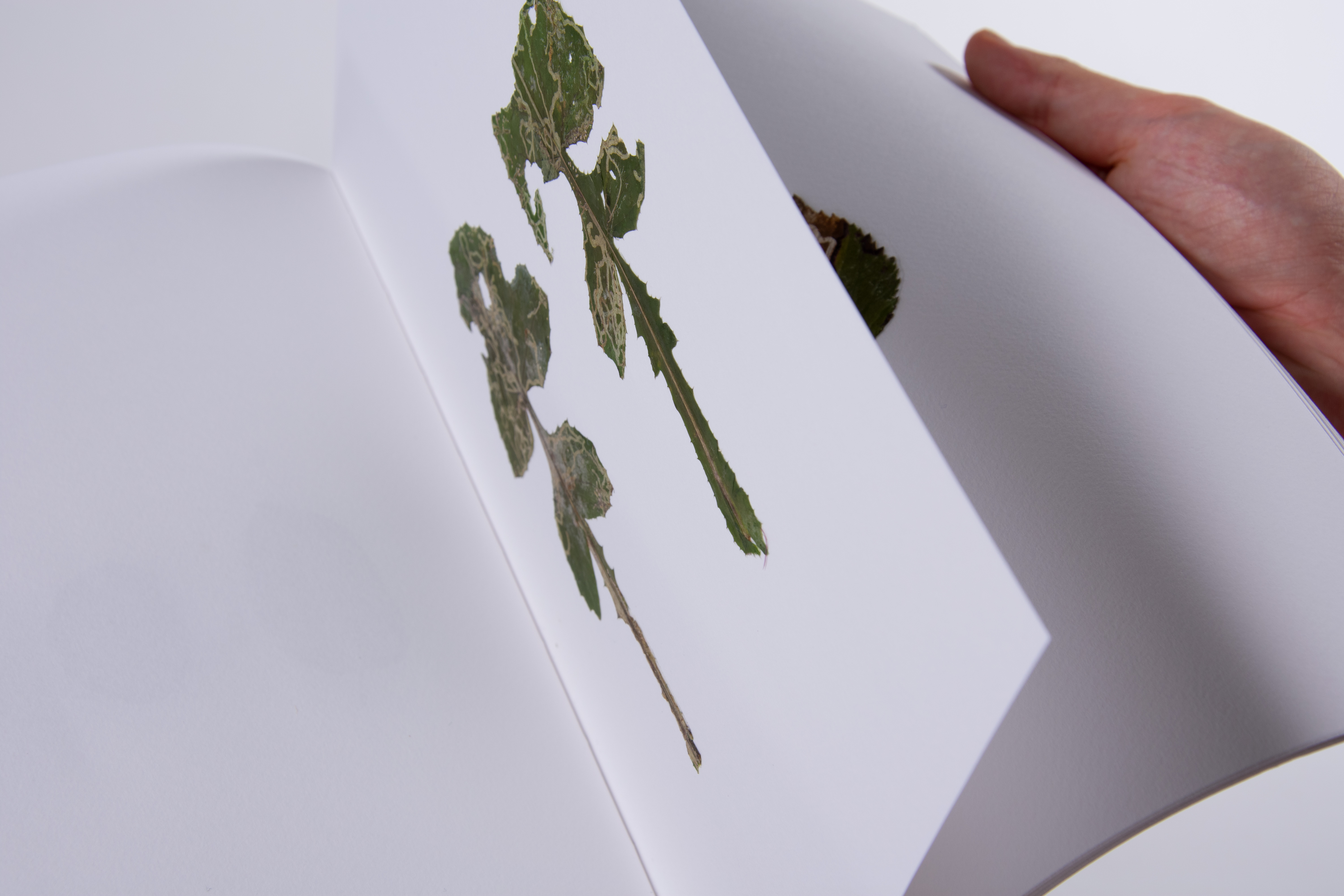 The observation of Nature

This publication was created because of a discovery I made on the 25th of May 2021. I was walking in my garden, when all of a sudden I found a leaf with the number 25 written on it. It was written by animals that live in nature. Wether it was a coincidence or not, no-one will ever know. It was almost like nature aligned to tell me what day it was.

When I was commissioned to make a publication about the word "quest", this immediately reminded me of that discovery. I wanted to continue my search by embarking on this quest to find more of these signs made my nature. I took the opportunity to spend 8 weeks looking for imperfections and similarities.

I discovered new places and gained a sixth sense for color palettes and all the details that we can find all around us. Despite the many variations and details that nature carries with it, I also found several similarities.

Color palettes that merge into each other, irregularities in shapes that all come from the same animal and so on… All my findings were collected and documented in this book.
Look closer
A book about the famous photographer Robert Mapplethorpe with the selective target audience 'quizzers'

Mapplethorpe once said: "If I would have been born 200 years prior, I would have been a classical artist." We looked at the similarities between classical art and the photographs made by Robert Mapplethorpe and created this book.

- In collaboration with Marie Breyne
MAC X1TA
Mac X1TA is a magazine inspired by the MacGuffin Magazine's and explores the "leg" as this edition's object.

- In collaboration with Xena Van Tiggelen